Practice a Skill, Develope A Habit

What is the difference between skill practice and habit development?

It takes physical activities to creat the skills which habits are built on. At which time your conscious thinking about what you are doing stops, (Conscious thought does not stop.)

" If you keep on thinking what you always thought, you will keep on doing what you always did, when you keep on doing what you always did, you'll keep getting what you always got."

Habits and skill are related but not the same thing. Skill precedes habit, but a habit is not acquired by mearly practiicing a skill. To build a habit you must pay attention to what you are doing.,(physical activities).You must repeat this action often enough for a habit to develope. Thinking about what you are doing is useing your skills.

Habits is the doing when you are not thinking about it, like driving your car, tying your shoe laces, of useing your eating utensils. We do these things through developed habits. The older we are, the harder it is to develope positive habits. In order to play golf better, we must try.

For information on habit development

visit: www.clearkeygolf.com
If you have a swing, You have a shot.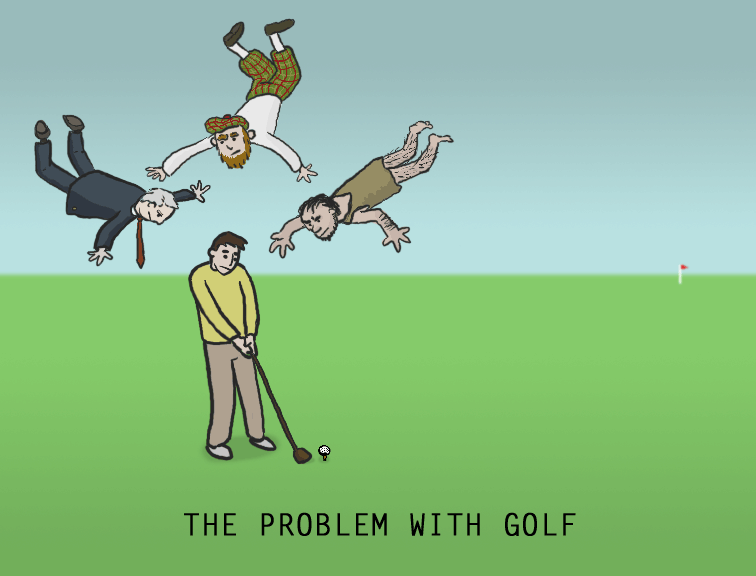 When you are in a trouble situation due to a bad shot, haveing the ability to visualize the golf shot that can help you save strokes is important to playing a good round, remember that if you have a swing you have a shot, but some times we don't like it. The shot that you are making is much more important then the shot that put you there. Trust in your ability to make the shot and go ahead and do so. This is the way you turn your golfing skills into course management and maybe shoot the best round of your golfing career.
See The Ball Flight You Want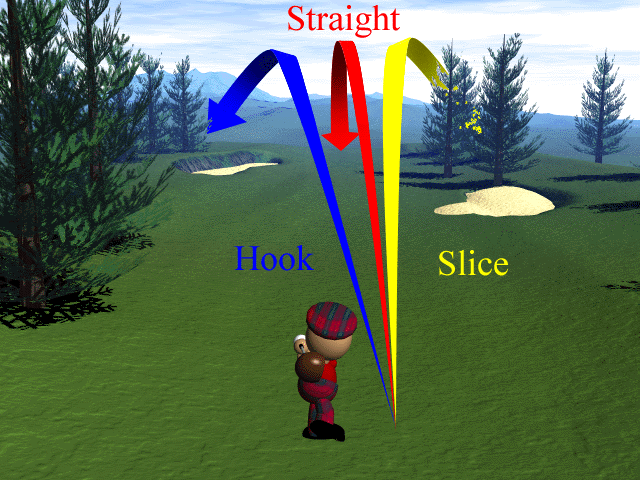 Create that ball flight with your swing
Better Golf Is Physical Golf
Golf is a sport and, from the physical perspective, a very complex and demanding sport. You should approach golf as you would any other sport, using physical conditioning to improve your golf game. Golf requires the use of more muscle groups, strength, flexibility and endurance than most golfers think is neccessary
To train your body for a better golf swing, you have to understand what golf requires physically, both during play on the course and practice on the range. Practice is different from performance and your training should reflect what you need in relation to what you are doing. Golf performance is power, strength and flexibility, while practice requires more muscular endurance. If you don't possess the strength and muscular endurance for the correct stance at address, you will lose your ability to maintain your posture and swing befor the round is over.
Remember what makes golf unique is that you use both sides of your body, and both sides are active during the swing. In the address position the primary muscle groups used are upper body, trunk, lower body/ legs. Physical training will improve your ability to maintain golf-pacific posture at address during your round. In the backswing and forward swing a number of muscle groups become active that were not active in the stance. Golf is a unique sport in that, in one athletic movement your muscles are required to perform with abilities ranging from muscular endurance to power. If you neglect your strength or flexibility developement, you will not be able to make up for it with arm strength along.
General Fitness Information
Stretching-- Perform stretching exercises daily as well as befor and after golfing.
Strengthening-- Perform strengthening exercises for you trunk, hips, legs, and arms at least 2 to 3 times per week (i.e.,walking, cycling, weight lifting).
Do not use this information in place of good advise from your doctor or physical trainer, but only as a reminder of what it will take for you to become a better golfer.