Golfers only after you learn how to swing the club, can you learn how to play the game. The more correct you are before you play, the more correct you will be when you play. Every day you practice is time spent developeing the skills necessary to be implemented as habit development. Only the golfer can determine the time it will take to develope the skill level he or she wishes to reach. Your coach or instructor can only give you the information that will help you get there.
Do you want to play better golf?
You can do that the next time out.
Do you want to play golf better?
You can do that each time out.
The Coaches Corner will help you understand the difference between swinging the club, and the playing of the game.

"How I Got Started"
H.TURK WALKER USGTF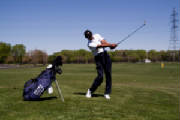 MASTER TEACHING PROFESSIONAL
I know that any beginner interested in the game of golf will be thrown into the pool of technical formulas and swing concepts. You hold the club correct, your posture is good, you have a single swing thought, and guess what, you hit a bad shot. Now the mental part of your game takes over and you try hard not to do the same thing again. The assumption being that by following the correct mental formulas you can control your behavior and get the job done. I have been teaching and playing this game for over 40 years and we both know that it takes more then just a thought to be a good golfer. I started playing in California in the early 60's and gravitated to teaching because I enjoyed it very much. The opportunity to teach started with Henry Barabin at Western Ave GC, Los Angeles, spent some time in the San Diego area going through the learning process. Ted Hart was a big influence at his driving range in Las Vegas, and later his son Stacy at Kennedy GC in Denver, CO. I joined Terry Kidd PGA from Scottsdale, AZ when he open his driving range in Des Moines, Iowa. That is where i had my first experence with orginized junior golf thanks to Mike Passmore at Willow Creek GC, the knowledge gained was very helpful in developing the East Denver Jr Golf Program at City Park GC, Denver, CO. with Mr Chub Harding and Head Professional Tom Woodard. I have worked as an instructor with PGA Professional Pete Brown at Madden Golf Course since moving to Dayton, OH. in 1991. Also served as Assistant Coach to Brad Smith at the University of Dayton member of the Atlantic Ten Conference. Thanks to the opportunities given me, I have become a better instructor and coach for which I will allways be thankful.
H.Turk Walker USGTF
Master Teaching Professional
International PGA
Member United Sstates Golf Teachers Federation Hall Of Fame
Member African Aamerican Golfers Hall Of Fame
Dayton, Ohio
(937) 238-6547
Silver Spring ,MD
(240) 461-1238
Member Organizations:
United States Golf Teachers Federation ( USGTF )
International PGA
Par4GolfCC@siscom.net

For information on the United States Golf Teachers Federation click on this link.

20 SECONDS TO SUCCESS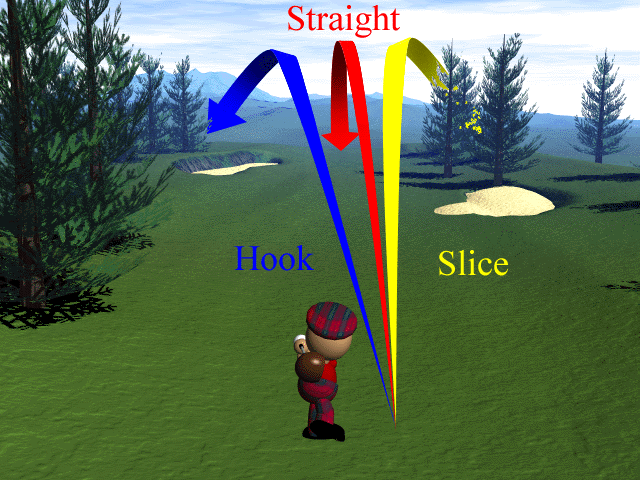 The path of the swing and position of the club face at contact determines ball flight direction.
From setup to the finish position the player should take no more then twenty seconds, the swing varys from player to player, however there are some crucial constants that must be maintained. In addition to the correct grip position (not how you join the hands - the verdon, interlock, ten finger) balance is a crucial part of your setup. The golf swing requires good balance to ensure the control necessary to strikes the ball both from the correct path or direction and angle of approach with the clubface square to the target line in order to produce the ball flight that the player entended.
Hitting it straight - Keeping it in play - dealing with the challenge's all leads to an enjoyable round of golf.
Step at NCR tournament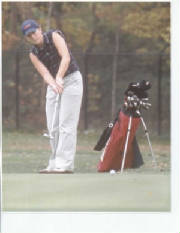 Syephany Kane:
Being a coach is both a privilege and an honor. Stephanie Kane, a former student athlete under Coach Walker, along with Drew Tyre coach of UD's golf team is now 27 years old and lives in Chicago, IL. Her golf career began at Carmel High School, in Mundelein IL. She worked and learned under the guidance of LPGA professional Sandy Underwood at Pine Meadow G.C. in Mundelein, IL. At Carmel H.S., she played the #1 or #2 position on the women's varsity team and lettered all four years. She earned the Most Improved Player award her sophomore year. Stephanie is also a two-time Illinois Sectional Qualifier and placed 3rd individually in the East Suburb Catholic Conference Championship in 1997. Upon graduation she earned a golf and academic scholarship to attend University of Dayton in Ohio.
At UD, she medaled at the Eastern Kentucky Tournament her freshman year, played all tournaments all 4 years, and won the Coaches Award. She held the #1 or #2 position on the team her next 3 years at UD and medaled again at the University of Dayton home invitational her senior year.
Upon graduation, she earned a position in Sales at General Mills, Inc. in Scottsdale, AZ. She continued her involvement with golf by competing in the Executive Women's Golf Association. Stephanie's EWGA scramble team won the EWGA state scramble tournament in 2004. Stephanie took the Players Ability Test in 2004 and passed the LPGA requirements successfully. She also won the Phoenix Women's Championship in Phoenix, AZ in 2004.
Today, Stephanie lives in Chicago and continues her involvement with golf by playing in Chicago area tournaments (CDGA, Lake County) and volunteering as an Ambassador at the Kids Golf Foundation in Sugar Grove, IL.
Number 99 In Action

Vance Walker Georgia Tech